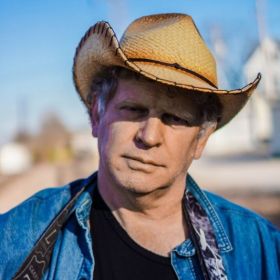 Kevin Renick
United States, Missouri, St. Louis
About Kevin Renick
I have dreamed of being an active singer/songwriter for most of my life, and finally got the chance to turn professional when director Jason Reitman used my song "Up in the Air" in his movie of the same name (starring George Clooney). This allowed me to record my first album and begin a pretty amazing journey. As a music fan, I've been particularly influenced by artists such as Neil Young, Paul Simon, Brian Eno (yes, REALLY!), Nick Drake and of course, the Beatles. I can sound like Neil Young naturally, and formed a Neil tribute band around 2011 which is an ongoing side project. But I continued writing songs actively, and recorded such albums as UNDER THE WISHING TREE (2013) and CLEAR THE WAY (2017) which helped me increase my fan base. A new album will arrive in 2022. Themes that recur in my songs include the passing of time, the yearning for love (and sometimes loss of it), the state of the world, the importance of friendship and connection in general, loneliness, and coping with depression and loss. I believe in empathy and compassion, and I think such elements are an integral part of my music. I'm almost to the milestone of 300 original songs, and nothing makes me happier than when I get a recording of one of them. I perform concerts around my hometown of St. Louis, MO both as a duo/trio, and in a full band. I care about each and every one of my fans and always will. And I take pride in being part of the singer/songwriter tradition, trying to embody at least SOME of the aesthetic of all my creative heroes...
Plays Today: 107
Total Plays: 1,099,117
Profile Views: 1,367,581
Subscribers: 3,105
Followers: 235
Kevin renick has no Merchandise yet.