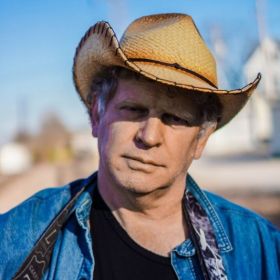 I have dreamed of being an active singer/songwriter for most of my life, and finally got the chance to turn professional when director Jason Reitman used my song "Up in the Air" in his movie of the same name (starring George Clooney). This allowed me to record my first album and begin a pretty amazing journey. As a music fan, I've been particularly influenced by artists such as Neil Young, Paul Si... read more
Red Moose Vineyard

United States, Missouri, Salem, 425 State Highway VV, 65560

Kevin and Denise Nickels, an engaging performer who sings on three songs on Kevin's new album CLEAR THE WAY (including the internet hit "Fast and Off"), serve up a lively mixture of covers and stirring originals at this beautiful winery in the woodlands of central Missouri near Salem.