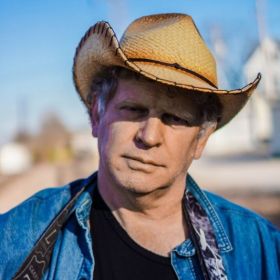 I have dreamed of being an active singer/songwriter for most of my life, and finally got the chance to turn professional when director Jason Reitman used my song "Up in the Air" in his movie of the same name (starring George Clooney). This allowed me to record my first album and begin a pretty amazing journey. As a music fan, I've been particularly influenced by artists such as Neil Young, Paul Si... read more
Delmar Hall

United States, Missouri, St. Louis, 6133 Delmar Blvd, 63112

Kevin will perform as part of SHAKEY DEAL: A TRIBUTE TO NEIL YOUNG, at this truly exciting concert. Opening band will be EXIT MUSIC: A TRIBUTE TO RADIOHEAD, making their debut at Delmar Hall. The Neil Young portion of the show will feature a complete performance of the classic album "Everybody Knows This Is Nowhere." Doors are at 7 and the show will begin at 8 with Exit Music. Shakey Deal will take the stage about 9:15, serving up a generous portion of Neil classics. After a short break, they will dive into EKTIN. This is an unmissable concert, for sure! And drop us a line if you are interested in joining the band on stage for the conclusion of the song "Love and Only Love."