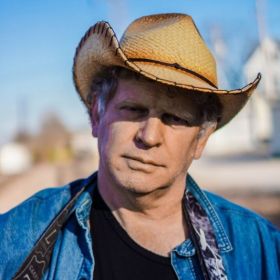 I have dreamed of being an active singer/songwriter for most of my life, and finally got the chance to turn professional when director Jason Reitman used my song "Up in the Air" in his movie of the same name (starring George Clooney). This allowed me to record my first album and begin a pretty amazing journey. As a music fan, I've been particularly influenced by artists such as Neil Young, Paul Si... read more
Patrick's Bar & Grill

United States, Illinois, Granite City, 2900 Nameoki Rd, 62040

Kevin Renick and Mark Arnold, two key members of the Neil Young tribute band SHAKEY DEAL, bring their duo instincts to the fabulous Patrick's venue for the first time. Yes, you'll hear plenty of Neil Young, but also a load of other hot tunes by CCR, Paul Simon, Tragically Hip, Beatles, Grateful Dead and even a few originals. Come spend part of your Sunday with us and enjoy some great classic rock!