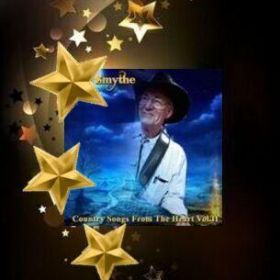 Don Smythe
New Zealand, Christchurch
About Don Smythe
"Country Songs From The Heart Vol.1", from New Zealand country artist Don Smythe, is certainly a very pleasant album to listen to. The songs are all well chosen and the arrangements work very well, making a very pleasing package for the many people interested in classic country music.
.
The album is also nicely produced and mixed, it stands up very well in comparison to similar genre works curre ... read more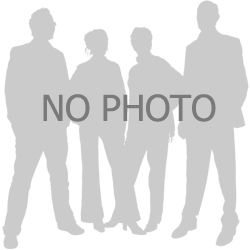 Don Smythe
I am a Country Singer and Guitarist from Christchurch, New Zealand. A Christchurch born & raised lad in a family of 7 all up and surviving life's old school of hard knocks and teachings, my first acoustic guitar purchased at the age of 21 proved to be a challenge, discovering 4 large fingers needed some manipulating to finger 6 strings, but I did discover I had a real passion for Country Music which has remained true and steadfast to this day.
About Don Smythe
"Country Songs From The Heart Vol.1", from New Zealand country artist Don Smythe, is certainly a very pleasant album to listen to. The songs are all well chosen and the arrangements work very well, making a very pleasing package for the many people interested in classic country music.
.
The album is also nicely produced and mixed, it stands up very well in comparison to similar genre works currently coming from Country Music Heartland in the USA. These days, anything that comes to the market at lower standard, is unlikely to see the light of day. The huge improvement in recording technology is apparent here and the album sounds great with heaps of presence.
.
So what of the performance? Well, it's pretty good, Don's voice is not a melodious or 'tall timber, big boom', classic country vocal. However, it has plenty of character and appeal and is always solidly accurate in pitch. Country music relies on character and colourful expression to appeal to listeners and the performances on this album certainly has that.
.
It's also great to hear a competent group of backing musicians breathe their talent and quality into the tracks. The backing singers and featured musicians are brilliant. The crowning glory being, the scorching pedal steel from Paddy Long. Pedal Steel is difficult to play but beautiful sounding instrument. The playing here lifts the work to a very much higher level.
.
So do I recommend you listen to this album? Yes, it's good, it's fun and it's lovely work.
.
Kevin Findlater
Plays Today: 56
Total Plays: 330,245
Profile Views: 420,058
Subscribers: 1,620
Followers: 507
Don smythe has no Merchandise yet.