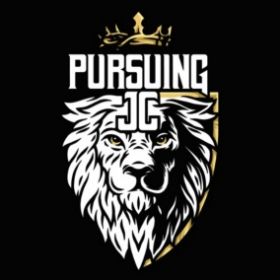 Pursuing JC
United States, New York, Syosset
About Pursuing JC
Pursuing JC is a 10-piece worship band from Long Island NY, whose experience ranges from touring with Christian artists such as Unspoken and For King and Country, to church services and events all around the country. The band was formed in 2012, and started as a church worship group comprised of all young kids. Ever since then, new members were picked up along the way, and the band has been consta ... read more
Jaycee Cardoso
Jaycee Cardoso, age 19, is a Sophmore at the Manhattan School of Music. He has been playing the violin since he was 6 years old, and has won many awards competitions, and seated first in various orchestras and festivals. He has spent the past few summers traveling with NYO-USA playing in Miami and Carnegie Hall with some of the best young musicians in the country, as well as Spain with the New York Youth Symphony. He regularly performs at Carnegie Hall, and has played at Lincoln Center's Alice Tully Hall, the Kodak Hall at the Eastman Theatre, the New World Center in Miami, Steinway Hall NYC, The Long Island Tilles Center, and Symphony Space. Jaycee particularly loves playing in pit orchestras, and has played in productions of Sweeney Todd, Hairspray, Aida, Annie, and Mary Poppins. He is currently a principal for the New York Youth Symphony, and studies with soloist Kelly Hall-Tompkins. Jaycee has loved every minute of his journey with Pursuing JC. They have given him a broader perspective of music-making and worshipping. He hopes to pursue a career in music performance and arts administration.
Kaemon Van
Kaemon Van is 16 and in his junior year of high school. He has loved every bit of playing guitar, with his inspiration being the one and only Eddie Van Halen. Kaemon's music taste is very versatile. He can listen to any genre and bop his head or jam out to it. From country music to math rock, Kaemon has heard it all. In his spare time, he loves to get active and play physical sports like soccer. He is always ready to go out and exercise no matter the time. Starting when he was seven, Kaemon started learning the guitar. He picked it up rather quickly and started performing at the early age of eight. Although he may have been small, he knew how to put on a show. Four years later, he would become Pursuing JC's lead guitarist. Even though Kaemon is one of the newer members, he quickly became a fan favorite with both his zealous stage presence and outstanding musicianship. His favorite event to perform at would have to be River Rock Music Festival in Maine. "The atmosphere the festival provides is unlike any other," Kaemon says. Despite this being his favorite, he has loved the fact that he gets to travel and perform with his second family, Pursuing JC.
About Pursuing JC
Pursuing JC is a 10-piece worship band from Long Island NY, whose experience ranges from touring with Christian artists such as Unspoken and For King and Country, to church services and events all around the country. The band was formed in 2012, and started as a church worship group comprised of all young kids. Ever since then, new members were picked up along the way, and the band has been constantly growing and evolving into what it is today. Some highlights have been performing at the River Rock Festival in Maine, opening up for Christian recording artists Unspoken on tour, and Worship in the Adirondacks.

Pursuing JC's first official EP, titled link., was a project that was in development for a few years, and when the COVID-19 pandemic hit in 2020, the band decided to take all that time gained from lost performances and focus on writing original music. The EP's eclecticism and originality guarantees that there is something for everyone to listen to, whether it's the vocal prowess and rhythmic intensity of "Stomping on the Devil", or a more traditional worship song such as "He Is", which lacks no shortage of inspired melodies and heartfelt lyricism.
Pursuing JC's goal has always been to uplift and inspire a younger generation through the word and music of Christ. Each member has witnessed first-hand the power of God's love while being in this band, and it is a love that continues to inspire them as they perform and lead worship.
Plays Today: 37
Total Plays: 253,022
Profile Views: 288,902
Pursuing JC has no Merchandise yet.