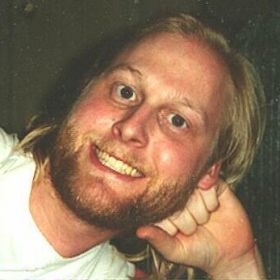 Lee Halvorsen
United States, Texas, Allen
About Lee Halvorsen
Raised on a farm in a small town in southeast Nebraska.

Always loved singing. Around age 11, I attempted to use some self teaching books to start learning guitar. I did take some basic lessons to have a structured practice schedule. I am a basic chord strummer, but that simple sound/structure provided inspiration for most of my original music.

My first song ("Good Night, My Children") was completed in 1989 . I took advantage of a friend's home studio in 2001 to record my existing music up to that point to become a 58 minute CD w/ a total of 23 tracks titled "From the Heart". I had friends help with several technical aspects (recording/mixing work); however, the music (lyrics/vocals/guitar) and cover art concepts are all my own work.

Currently living with wife in Allen, TX (part of Dallas metroplex).
Plays Today: 61
Total Plays: 248,582
Profile Views: 312,890
Subscribers: 772
Followers: 222
Lee halvorsen has no Merchandise yet.
Lee halvorsen has no Events yet.