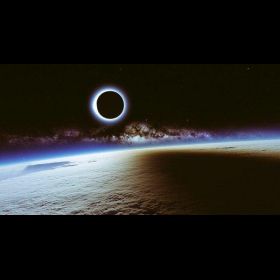 HAARP Recording
United States, California, Hayward
About HAARP Recording
Welcome to HAARP Recording. This has been an internet based record label, as well as an audio recording and mastering service. The acronym stands for "Highly Artistic Aural Recording Project", in case anyone wondered. This got started as a service in 1995, first doing recordings, production, & some engineering for a radio talk show called "A Green Perspective" on link radio station KSJS 90.5fm. I was also co-host for the program. Then in late 1995 I started recording music with Skip Spence (formerly of Moby Grape & Jefferson Airplane), while also recording some of my other projects, plus getting various clients through the years. I'll have to provide more history when I get some more time.

HAARP Recording is home to 3 main projects at this time, more will be coming out. The current ones are:
1. Theatre Of The Mind (link.) Ambient, Spacerock, Progressive
2. The HAARP Unit (psychedelic, electronic spacerock, my solo project)
3. Strictly Nosehairs On Tap (Satire & comedy, both music & skits)

More data coming soon!
Plays Today: 1,058
Total Plays: 857,105
Profile Views: 1,071,856
Subscribers: 2,768
Followers: 236
Haarp recording has no Events yet.