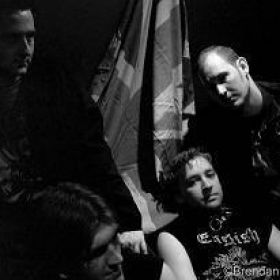 CARELESS
United Kingdom, Southampton
About CARELESS
Lead by the ever-so-slightly maniacal Jamie Careless dubbed "The Christian equivalent of Johnny Rotten" by former 'Stranglers' Manager 'Mark Richards'.
Careless charted on radio across Europe in 2007 with the single 'Apollo 13" (Which Picked up an NCM international award Jamie & the band then took time out of the media spotlight to record. This compilation is the result. Careless: Galactic Tourist ... read more
PADDY HUNTER
Since 1999 Jamie and Paddy have been closely connected in musical projects. Jamie always had a love for synthwave and Paddy's singular style in Synthwave has always attracted Jamie to work with Paddy on projects as and when they come. Today, Paddy is now a primary member of [CARELESS] as Jamie and Paddy are developing a synthwave [CARELESS] Album under the working title REDUX. Watch This space...

Neil Rawles
Neil 'Stix' Rawles is one of the earliest members of Careless from 2000. Neil is a highly talented drummer and is expertly skilled in all manners of percussion. Neil Has spent his life developing his skills in percussion as an intensely focussed musician. one magazine review for Careless in 2001 by the drummer of Britrock chart release group 'Dodgy' (Math Priest) stated that rarely had he heard a drummer with such skill and feel. later prediction "A Rosey future" for Careless. Neil is pictured center Left in the above marketing shot for 2001 Music single release 'Chelsea Park'. (Premeditated Media)
James Liskutin
James 'Jamie Careless' Liskutin Is the founder of Careless. A Czech Anglo mixed-race artist Whose Grandfather originally flew in the RAF during The second world war against Nazi Socialism. James has strong convictions against Socialist dictatorship and Nazi oppression. James formed Careless in 1996 Southampton UK. and was previously involved in other music performances with 'Garrison' (UK) and TV series 'Stars in their Eyes' among other shows. James has been persistent throughout the years with Careless and has gone through many developments with the group as they developed together. James is a Christian and has had his struggles throughout his life with his faith however though his mistakes, this has made his resolve more assured. James is the primary writer of the Careless back catalog and has enjoyed experimenting in various styles. After a long hiatus due to cancer, James returned to bring Galactic Tourists. A combination of recordings from CARELESS whilst on tour. James was inspired by the idea through Per Gessle (Roxette) Who released 'Tourism' a concept album recorded whilst on tour using studios and hotels throughout the world. (R.I.P. Marie Fredriksson)
About CARELESS
Lead by the ever-so-slightly maniacal Jamie Careless dubbed "The Christian equivalent of Johnny Rotten" by former 'Stranglers' Manager 'Mark Richards'.
Careless charted on radio across Europe in 2007 with the single 'Apollo 13" (Which Picked up an NCM international award Jamie & the band then took time out of the media spotlight to record. This compilation is the result. Careless: Galactic Tourists!
CARELESS has no Merchandise yet.
CARELESS has no Events yet.