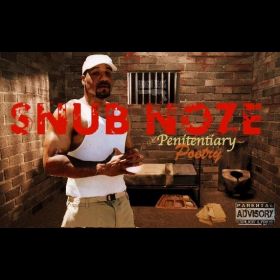 From Skratch L.L.C
United States, Colorado, Denver
About From Skratch L.L.C
No Bullshit. I'm Striving to Get my city and community in alignment with our own Trending idea. Colorado is the first state to allow inmates accessibility to GTL Tablets.
in 2016. Since then, 33 states have started allowing access to tablets.
I'm going to be the First Record Label to Employ Inmates in and out of prison. I am in the processes of creating a Legal Advocacy, Mental Health TREATMENT ... read more
Young Bang
MET EM IN THE PEN SPITTIN "INCOMPATIBLE" AND ITS BEEN ON EVER SINCE. BAR FOR BAR WE HERE. MY CAMP BLOODY THO......WE LOVE KOLLAB'$ AND WE READY FOR BUSINESS "WHERE KNUCKLEHEADS BECOME ENTREPRENEURS!" IF IT AINT ABOUT NO MONEY WE AINT LISTENING
BOE DINERO
Met my Homie in Passing in Denver Colorado We developed a rapport with each other whole working a Labormax. He is a lyrical Genius. Freestyle King Status. He writes music with ease. We're Going on an International World Tour in June. However we have to Perform before a Panel 5/14/20-5/17/20. To SEAL DEAL Pray 4 us please.
About From Skratch L.L.C
No Bullshit. I'm Striving to Get my city and community in alignment with our own Trending idea. Colorado is the first state to allow inmates accessibility to GTL Tablets.
in 2016. Since then, 33 states have started allowing access to tablets.
I'm going to be the First Record Label to Employ Inmates in and out of prison. I am in the processes of creating a Legal Advocacy, Mental Health TREATMENT, EDUCATION & ENTREPRENEURIAL OPPORTUNITIES for PROGRAM COMPLIANT OFFENDERS STEP DOWN LEVEL UP!! (I Promise Imma DO IT FROM SKRATCH)
If You have Life and you are voiceless...and need to pay restitution, out of life lines, but still wanna change your direction in life.... hold on Brotha im on da way GOD WILLING
From Skratch L.L.C has no Merchandise yet.