About BA-KEM DBS
The modern era of music has given way to enigmas and artists of all shapes and forms who break the norm of what we have come to expect as far as what an artist truly is.  BA-KEM Da BLACK SOUL further known as BA-KEM DBS is one such artist that epitomizes the essence of the modern era. A multi-talented vocalist and was born in Newark, NJ, and raised in Plainfield, NJ. BA-KEM DBS is making thoughtfu ... read more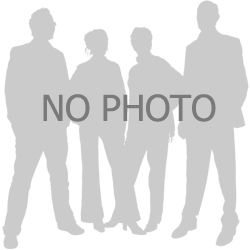 Ba-Kem DBS
Artist Bakem pronounced Bakim) da black soul also interpretation for black God. Born in Newark NJ home of Queen Latifah, Lauryn Hill, Treach Naughty by Nature, Redman etc etc.. and raised out Plainfield NJ home of the PFunk George Clinton and the Parliament and Funkadelics. Bakem is a mixture of raw lyrics and soulful funk G-rap with a spiritual twist is something that real hip hop heads will enjoy.
About BA-KEM DBS
The modern era of music has given way to enigmas and artists of all shapes and forms who break the norm of what we have come to expect as far as what an artist truly is.  BA-KEM Da BLACK SOUL further known as BA-KEM DBS is one such artist that epitomizes the essence of the modern era. A multi-talented vocalist and was born in Newark, NJ, and raised in Plainfield, NJ. BA-KEM DBS is making thoughtful, conscious, and driven music by a desire to motivate, inspire, comfort, and spread love and joy to all those who hear it. 
Born Ex Rel: Curtis Lamonte Baker, (Corrected Name: Musa Hannibal Baker-El), BA-KEM DBS, is making music for the people. His overarching ambition is for people to feel the Soul music he brings to Hip hop with his wordplay and catchy hooks. He wants to bring a balance to hip-hop music on a level of Michael Jackson has done in the past, like Nas Rakim and 2pac have done with the type of music that connected with people from all walks of life. This period of evolution has led to the growth of BA-KEM DBS's creativity and undeniable talent. He has ultimately developed a style of songwriting that is transparent, daring, and full of hope, and reflective of his experiences, thought, and ambitions, turning his pain into purpose and lessons into studio sessions. 
BA-KEM DBS has had a vast array of musical influences however he accredits the pivotal influences in his music to Rakim, X-clan, Nas, Krs-1, 2pac, Biggie, Redman and my elementary, middle school, and High school music band and concert chorus instructors link and Mrs. Minatee. This all culminates in BA-KEM DBS producing a musical experience that is enjoyable, easy-going, and fun but still seeks to provoke thought, and BA- KEM DBS uses his music as a vehicle to express his perspectives and tell stories.
Currently based in Mount Pocono Pa, BA- KEM DBS has released his latest project "SHAKE 'EM OFF!" It's about shaking the devil off of you or your consciousness and make better decisions in choosing heaven or hell and having no fear of being for right. The project showcases his lyricism in a uniquely constructed piece of musical artistry. His music exhibits his versatility and vocal prowess but has surely cemented his Indie Hip Hop style and paved the way for the varied expressions of his musical ideas and artistic craft. He opened for Michael Blackson in Jersey City, NJ Valentine's Day comedy tour 2011. He was a feature on NY Oil's album, did songs with Nucci Reyo, and Jermaine "Do it All" Dupree (unreleased). He has also opened up for Lords of the underground in 2008, Performed on several independent radio stations from Newark to Florida, Was an Iron man athlete throughout high school, college, and one year with an Arena Football team, (Fresno Frenzies) in 2002. Also, a former NJ Golden Gloves champion novice (2005). Performed at state parks, car shows and community extravaganza in Newark, Elizabeth, Plainfield, Jersey City, other parts of NJ and NYC. This is the music that will push the boundaries of our perception as well as inspire and drive us to introspective conversations. It's music that may not change the world but can change the people in the world.

link
Plays Today: 128
Total Plays: 430,969
Profile Views: 538,228
BA-KEM DBS has no Events yet.