About Jassniro
All songs and tracks composed, arranged, played, and distributed by italian
music writer Guido Lombardi (alias Jassniro, my acronym, artist nickname)
member of (expired link).
"My music is mostly for the music. And it gives the liberty to do anything which I want. And nobody limits me to one genre of music. But I learn from life and I try to give back to life, in a way, whether it's the thought of the ... read more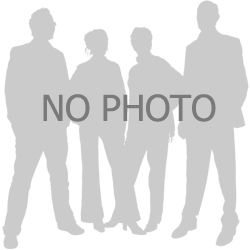 Jassniro
The remixing in my case depends also on the number of tracks, on the genre of music, and the type of sound and effects required. For a quote you can write to jassniromusic@gmail.com with the links to the song to be remixed. Thanks. Best greetings.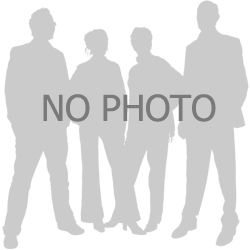 LATISHA
LaTisha studied classical, jazz, & pop music at Belmont University and has been singing professionally for 8 years. She has worked with artists crossing genres, including gospel artists Dottie Peoples, neo-soul artists Chrisette Michelle and Heather Headley, Armenian pop artist Arman Hovhannisyan, soulful house artist Groove Junkies, and indie rock artist Chantal Claret. Her voice explores a variety of tones that fit every emotion, and translates well in soul, gospel, country, blues, R&B, hip-hop, classical, folk, pop & dance. She can also sing in multiple languages including Spanish, Italian, & Armenian. LaTisha grew up in the South singing gospel music. These beginnings influenced her ability to authentically deliver a powerful sound of pure passion and call up that traditional 'Southern Soul' when needed. (Most comfortable range: F3-G5, Soprano).
About Jassniro
All songs and tracks composed, arranged, played, and distributed by italian
music writer Guido Lombardi (alias Jassniro, my acronym, artist nickname)
member of (expired link).
"My music is mostly for the music. And it gives the liberty to do anything which I want. And nobody limits me to one genre of music. But I learn from life and I try to give back to life, in a way, whether it's the thought of the song or whether it's the approach to the arrangement or anything"....
Over the years , as pearls in a deep ocean ,I have collected a series of musical ideas not always structured in the context of songs, and placed in the drawer for a long time and only from 2009 finally passed in review in my first digital studio, within a home recording environment. Subsequently, these ideas have been expanded and proposed to other studios mainly based in the city of Los Angeles with the collaboration of some american vocalists of a great talent and immense potentials, that have collaborated with Jassniro music productions (emotional lounge) and finally my music started its course after a tremendous work and with a massive online distribution and my first album "Inside me",till my last singles and videoclips "I made it for you" , "Our golden days" featuring respectively Chelle and Racquel Roberts on lead and backing vocals, and my latests aproductions "Soft touch" ( album) and various singles such as "I'm feeling strange" , "Summer is over","Flying over Wisconsin", Whenever you are in love", "Time flies", "Frozen days", "The arrangement", (expired link).
My music is characterized not only in the classic verses and choruses but getting a little out of the schematic nature of the ritual compositional schemes and is recognized more in the musical phrases of jazz inspiration with true geometric shapes interlocking and evolving on melodic progressions. The real challenge of a musician, of an artist is to try and make some sound research and new patterns , and I think even just the introduction of conversations and spoken word in the carpet of sounds and composition might give to instrumental music a newfound sensuality and a new fresh breath" ....
Jassniro was among the finalists of the Los Angeles Indie Music Channel in 2012 with the song "It's time for love,"and in 2013 with "I'm feeling strange." His song "I'm feeling strange" was among the 87 semifinalists on the 'Unsigned Only' international music contest. Jassniro is also the winner of the Akademia Music Awards , June 2015 and March 2016 editions , respectively with the song "I love you", R&B -ambient section and "Summer is over", spoken word nominations.
Jassniro song "it's time for love" has been recently included in a R&B compilation 'Amplified heart vol.2 'along with other great artists such as Oleta Adams, The Coasters, Percy Sledge, Betty Harris, Chambers Brothers.
There is a common thread that ties my compositions, recurrent themes contained in the lyrics . There is often the necessity of struggle and gone up again against the adversities, a bit like the mythical Greek heroes; And here that in the love stories and events described and developed in "I made it for you" or "Our golden days ", there is often a search of a new way, a new path, to get together and find , between dark and bright days ,a new push to live better" .(Jassniro from the interview at the radio station 'Phoenix Fm').
My project is basically the materialization of a passion for music that expresses itself in its various forms and styles, and the strain of a continuous work, sound research and a personal challenge that tends to leave aside the traditional concept of "band " and play and arrange music as a multi-instrumentalist actually ranging from a home recording studio environment to other studios around the world and in particular in Los Angeles and getting collaborations with other artists and vocalists .
Thinking long term, why not accept the invitation of other music dealers and networks , and take in the future the characteristics of a digital label, opening the doors to other artists who will embrace my music conception of composition and production . "This because working in the field of music for quite some time, I realized that artists in the creative phase and production are always too worried and limited in the sphere of the commercial results often imposed by certain majors or other commercial channels, yet first to express freely what are the real potential of each artist" . Jassniro in perspective, will have to become a creative hub and a label, where creative ideas will be conveyed as part of the grea,,t basin of the 'world music', outside the narrow and limited logic of commercial music.
In the constitution of my playlist you can find more than just songs, but maybe fragments of life, my secret pearls, little moments, expressed in music, little fragments of my life, my stories, my memories, if not swept away by time, but there carved in (expired link) 's always interesting for me the sound research and the sound effects especially those acquired from natural environments, or even from overtalking,various spoken word,political speeches and mundane conversations. I am focusing on various styles such as r&b, hip-hop, jazz,pop, funk,chill-lounge,spoken word, world music, with various arrangements adapted for a distribution on (expired link) a new conception ,leaving apart the band, today we can live music as a sort of theater stage and representing reality in its various forms; bearing in mind that along this path we must be aware of the fact that our social class continues to influence our cultural attitudes and the way we listen to music. .Not only people from similar backgrounds like the same kinds of music. .They also dislike the music that those from different backgrounds like. .(this is the reality of things and our goal is to get new challenges. .)

(You can check more about Jassniro music at the following links):
(expired link)

(expired link)
(expired link)
(expired link)
(expired link)

Mail for further contacts and info:
jassniromusic@(expired link)





Jassniro has no Merchandise yet.