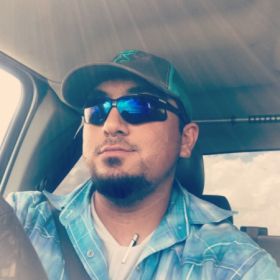 Jason Amaro
United States, Texas, San Antonio
About Jason Amaro
Heard about this site from a guy at work, so I figured I'd give it a go. I have loved country music since I was able to mumble noises! My family always had some Johnny Cash, Hank Williams, Marty Robbins, and other legends playing. So naturally, I wanted to be just like them! I started playing music when I was 12 and started playing with recording software not too long ago. I'm terrible with it hah ... read more
About Jason Amaro
Heard about this site from a guy at work, so I figured I'd give it a go. I have loved country music since I was able to mumble noises! My family always had some Johnny Cash, Hank Williams, Marty Robbins, and other legends playing. So naturally, I wanted to be just like them! I started playing music when I was 12 and started playing with recording software not too long ago. I'm terrible with it haha! Every instrument heard in my songs are played by me. I run solo so I had to pick up extra talents lol. But I'm figuring it all out. When I have free time outside of work I'll definitely start recording more stuff!!! Criticism is welcomed here! I'm trying to make myself better everyday!!
Jason Amaro has no Merchandise yet.
Jason Amaro has no Events yet.