About Holland Vonzelle
HOLLAND VONZELLE
More then just an Artist

Born in Cuba raise in Maryland and resides in California -

Holland Vonzelle started from humble beginnings raise by his mother and father in the inter city, on the west side of Baltimore. Holland the youngest of six step sisters and two step brothers. Yet ... read more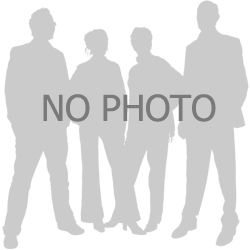 Vera
I am here almost every day in hopes of some new music from you.You're awesome. Love the recordings!
About Holland Vonzelle
HOLLAND VONZELLE
More then just an Artist

Born in Cuba raise in Maryland and resides in California -

Holland Vonzelle started from humble beginnings raise by his mother and father in the inter city, on the west side of Baltimore. Holland the youngest of six step sisters and two step brothers. Yet he's the only child...

As the newest addition to the family his father a blues musician, played the drums for such artist as Gene Chandler, Author Pricestock, link. King and James Brown.

Holland at an early age fell in love with the sound of music and his interest grew as the years went on. Studying music throughout his childhood, junior high and high school years; Holland began taking private music lessons traveling to New York City under the direction of world renown jazz musician Sticks Evens. After high school Holland moved to Los Angeles to began his career as a drummer. To much sucess he started playing drums for local bands in and around Los Angeles landing gigs on the To Night show, the black Essence award show, concert performances with R&B groups like: Switch, Brown Stone, Baby Gap, El Debarge and others (who you guys may not know) before exploring working abroad in South East Asia touring in Thailand, Hong Kong, China, Malaysia, Laos, Seoul Korea where he gain experience working with international pop Artist (s) and performing in several bands .

After returning to the states Holland became inspired to work on his own projects writing and producing more of his own music.

Through his travels Holland had gain more knowledge of the present world and felt a grater need (purpose) for the music he was writing just didn't know how he could contribute his talent to the music industry.

Holland found it diffcult being a working musician so he began to embark on an idea that will change the way musicians network and communicate to each other in the years to come. Holland started to turn his focus on serving others and away from his own desire of being a session musician.

He started to see a purpose for the music he was writing and had a strong desire to encourage people that was struggling with the common ways of life. After discovering this, Holland shifted this music toward sending a message of healing, hope. and encouragement. This shift have open up new doors and a new perspective on what he want to contribute to the world of Music and entertainment.

[more on Holland Vonzelle life growing up, click on the link]
Plays Today: 47
Total Plays: 100,029
Profile Views: 127,109
Holland Vonzelle has no Merchandise yet.