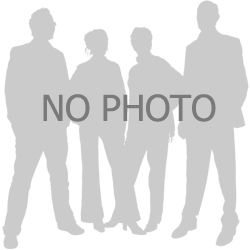 Christopher Crosby Morris
United States, Massachusetts, Centerville
About Christopher Crosby Morris
Being musical is as close as I come to putting ego in service to sharing a meaningful moment. I want my music to pull us together, into a better place. Often it does.

Music is my doorway to the Mystery—our human condition. While music is changeable, expansive, invisible—feelings arising as sounds from our experience of this life—at the same time music is an ordering and organizing force that stre ... read more
About Christopher Crosby Morris
Being musical is as close as I come to putting ego in service to sharing a meaningful moment. I want my music to pull us together, into a better place. Often it does.

Music is my doorway to the Mystery—our human condition. While music is changeable, expansive, invisible—feelings arising as sounds from our experience of this life—at the same time music is an ordering and organizing force that strengthens with exposure and reassures that there is a balancing principle at work in our vibrating world.

We all breathe, expand and contract in time with the beat of our hearts, so we are all musicians, from beginning to end. The point of musical life is harmony—finding your voice, listening to it, accepting it, strengthening it and the soul from which it springs, then adding that voice to others and others to it. Life is our turn to sing.

About me.
Ray Charles once remarked, "For every big name you know [in music] there are ten more back home who can put that big name's stuff in the street."

He said it a little differently.

I am not a big name in music. That's fine. I am one of the ten back home.

I am fortunate to have been in many right places at many right times, to meet, get to know and be inspired by exceptional artists. Most fortunate was my 'adoption', as a teen, by Toshi Seeger (Pete Seeger's wife) into America's first family of folk music, the places they took me and the music I heard because of Toshi's lifesaving gift of belonging to a lost boy—places like Newport Folk Festival and Carnegie Hall, where hand-made musicians like John Lee Hooker, John Hurt, Skip James, Gary Davis, Lightnin' Hopkins, Clarence White, Doc Watson, the Chambers Brothers, Bessie Jones and her Sea Island Singers, Roebuck Staples and his children, Johnny and June Carter Cash, Mother Maybelle Carter, Bill Keith, Jesse Fuller, Bill Monroe, Jean Ritchie and so many others played and sang—far from their origins. Music was their traveling home; their doors were open.

After the folk boom, and in its late-sixties heyday, I was a night manager at Record Plant NY on 44th Street, where Hendrix was recording "Electric Ladyland" in Studio A, John and Yoko mixed and remixed the "Imagine" album in the Plant's plush penthouse studio and the Woodstock album took shape. There I was tapped to add rhythm guitar on Aretha's first Coke commercial, received some sage advice from King Curtis a few days before he was stabbed to death on a sidewalk uptown, marveled to hear Bill Salter, Chuck Rainey, Jerry Jemmot and Larry Graham bring gospel to pop bass, watched rock stars of all stripes come and go . . . and spent every night for two solid weeks downtown at Richie Havens' Salvation Discotheque on 8th Street just off 6th Avenue totally entranced by a then-unknown Sly and the Family Stone readying their spaceship, fusing back beat horns, gospel and blues into pop funk rocket fuel.

Before I was ready I was 'discovered' and produced for MCA Records by Al Kooper and had a narcotic taste of pop fame; looking back, thankfully not enough to derail my sanity or musical growth. I've lost friends to the road but lost more to the record business demand that artists endlessly recreate their first success in order to retain their market identity. I am forever grateful to Al for hearing, believing, and putting me front-and-center for the first time.

Before we made the 'Christopher Morris Band' album (MCA 2282 - eight of my songs plus one by Otis Redding), Kooper had me put together a thirteen-piece ensemble to tour by bus coast-to-coast in support of his new album. Little compares to kicking a big band into gear beneath the lights of a packed house in the middle of somewhere any night of the week.

The MCA album was an FM AOR (Album Oriented Radio) hit on a major label. I opened for BB King for a week at Paul's Mall in Boston, while next door at the Jazz Workshop Mose Allison was holding down the same dates. From BB I watched how a leader remains the stable center of a band; from Mose, how to stay true to your musical self.

The artists I love are ordinary people who've studied and refined things only they can do. They bring their gifts into focus, and within reach of all, and inspire others to develop their gifts. A great sound begins with one person who by him- or herself can walk onto a stage and take you 'there'. To such a person musical detail can be added or subtracted and their performance will still roll right up the middle. I have never aspired to being more than such an artist. Once upon the path I have never looked back.

I practice every day. I am still developing, still writing, increasing my emotional range and vocal scope; my musical person is a 'better self' in-the-making, and what time I have left I will spend growing it.

I love to play where people come to listen. I take everybody with me. I hope I have the chance to take you.
Plays Today: 120
Total Plays: 366,696
Profile Views: 396,212
Christopher Crosby Morris has no Merchandise yet.