We Both
Now with Titanium!
Slick, Well Produced Pop/Rock
There is nothing wrong with this song. There should be more music like this on numberonemusic. it has a pleasant and uplifting mood. I get asked too review too many songs with heavily distorted guitars and hateful lyrics but this isn't like that. I look forwards to hearing more from this artist. Keep up the good work.
Melodia de muito conforto...música romântica dedicada aos namorados...bem assim...tema para o dia dos namorados..arranjo com muita técnica e harmonia com muito respeito...parabéns...uma música levada a sério.
a rock song with heavy and present drums. The instrumentation and vocal line show their folk and country influence. A melt of different kind of rock music that gives an original song. Enjoy it!
hi I think there are some indecisions on the execution of the voice and the music and the text is something already heard, but the commitment is good and can be a good starting point to do more. no offense
One of the things I enjoy most about Number One Music artists is the newfound ability to hear music from around the world by singers who I'd never have the chance to listen to otherwise. That, in itself, is a great thing. Here, with this song an indie song which is well produced and performed - a nice welcome. Vocally a little warbly, but it works with the song. I like the mix on the levels here, too.
United States, California, Huntington Beach
Hi guys sounds great from the start. Super cool sound and vocal tones going on here. I enjoy the punchy over all sound and mix as well. Cool lyrics pleasant surprise listening to you guys. I can feel the emotion of the chords, lyrics and vocal over all feeling. Nice effect on the keys and cool to hear some acoustic guitar mixed in as well. Listening from Louisiana keep it up guys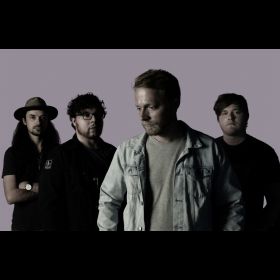 United States, Louisiana, Shreveport
Steady and warm! Production could do with a little work but for a home recording this is great. Love the little guitar harmonic bit after the first chorus! A well written track. I do think the synth could be a little more simplified to better complement the track. Sometimes there was a little too much note following between the instruments, but dont let this get to you. Everyone has their own personal preference. Overall a good track guys. Happy to hear more material!
good song but it has minor production flaws
We both by The Diligents is a good song but it has minor production flaws. The bass, drums & keyboards sound well together. The guitar needs some tweaking probably a different type of clean tone or effect. The vocals either needs to have a better performance or try use a better vocal recording techniques like recording in a different room to try to capture the right sound that will better suit the mix for the song. I gives this a 3.5 out of 5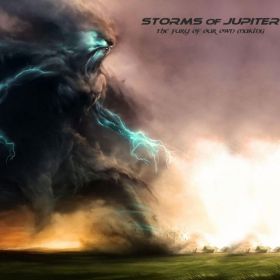 United States, Tennessee, Kingsport
The Diligents song We Both has all the basic elements: A catchy tune, A nice simple melody to follow, and the singer has a pleasant voice. The arrangement is cool but a little "thin" Perhaps a lively guitar At the end and feeding out repeating the lyrics would be a lot more effective! I'm sorry to say but the ending of the song needs to be as good as the beginning otherwise people will not listen twice! I'm not an expert but I've published a few song and that's one of the positive things I can feedback to you which I learned in 2017. Keep rocking out song. The more the merrier! Good job with this one. Android Dior D'Nai Dei
United States, New York, New York
snakebite venomous music review
FIRST BIG UP DELAWARE WILMINGTON I LIKE THIS EASY LISTENING GOOD VIBES THE BAND GELS WELL TOGETHER WELL WRITTEN DEEP YOU CAN REACH A WIDER AUDIENCE WITH THIS HIGHLY RECOMMENDED ITS GOOD TO HEAR LIVE MUSIC PLAYING I LIKE THE TITLE AND THE GUITAR PLAYING IN THE BREAK DOWN OF THE TRACK KEEP DOING WHAT YOUR DOING ITS WORKING AWESOME
United Kingdom, BIRMINGHAM
The intro starts off with bass guitar and fender stratocaster e-guitar which stands out. The drums and organ sound of the keys bring additionally feeling into the tune. The chorus is impressive and make the meaning of the song engaging for me. Good songwriting about relation and love, including all the relevant characteristics. Unique vocals of the singer implements a deep desire. The recording sounds lively and the instruments are exactly where they should be. Overall good record like it´s expected from musicians who appropriate in alternative rock music style. I´m sure you will likely to add it. Let others know your recommendation.