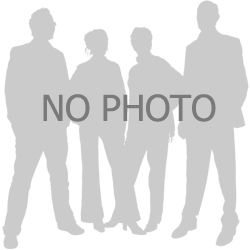 Syteria
United Kingdom, Leeds
About Syteria
Yorkshire based band Syteria were formed by Jackie 'Jax' Chambers of the legendary Girlschool. Along with Argentinian siblings Julia and Pablo Calvo, completed with Steph Dawson, Syteria began to play the main stages at major UK festivals, gigs around the world and to critical acclaim from music journalists reviewing both studio and live performances.

The Syteria sound mixes elements of modern ... read more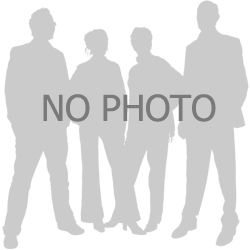 Steph Dawson
I started playing guitar at the age of 11 when my parents finally got sick of me working my way through annoyingly loud brass and wind instruments. They decided at this point that a guitar would be more pleasing to the ear. I started teaching myself and joined a band at school at the age of 13. Following this, I began getting lessons and started gigging. I completed a BTEC National Diploma in Music Practice followed by a BA in Music at Newcastle University along with doing grades in guitar, vocals and music theory. At this point I also started playing bass. Alongside this I continued playing in a number of original and cover bands eventually moving onto bass full time. Now I'm excited to be continuing my musical journey with Syteria and I can tell, it's gonna be a good one!
Julia Calvo
I can't remember a time when I didn't sing. I was born to a musical family in the west of Buenos Aires, Argentina. Having a rehearsal studio within the family home, I was fortunate to grow up around lots of different musicians that came over to jam with us along the years. From a very early age I studied music and classical singing with private tutors, but it wasn't until my early teens when I started playing as part of a family band with my brother Pablo and my father. The first instrument I played was my mother's bass guitar and my dad taught me the basics until I started having lessons. As a young teenager until my early twenties, I was part of multiple different musical projects some of which were bands, and a few of them alongside my brother on drums. I believe performing arts are incredibly powerful, for this reason I also explored other types of expression such as acting and dancing. This allowed me to become much more confident on stage. In 2010 I moved to the UK looking for a better life for myself and continued playing music with lots of new people I met this side of the Atlantic. My musical journey so far has gone from rock to pop to soul, latin, metal, jazz, among other styles. By the time I met Jackie I was more than ready to form Syteria and right now after touring extensively together I'm super excited for what the future might bring!
Jackie Chambers
I was born in Bradford and grew up in Pudsey, Leeds where I started playing guitar at the age of 17 in punk bands, playing with various bands including Déjà Vu and Flowers For Agatha, then moving down to London where I joined a band called Bleech, who were a signed band. In London I formed an all girl band called Virago in the mid 90's, we had a couple of TV appearances and played with them doing mainly local gigs in London. I've recorded with 1980's Punk band Blitzkrieg recording the album 'Everything is Lies' and an EP which were both released a few years ago. In 1995 I placed an advert in a music paper where Kim McAuliffe from Girlschool answered as she wanted to do a side project, we hung out and wrote a few songs together. I became good friends with the rest of the band too and Kelly the guitarist at the time asked me to join as she wanted to leave. I'd never played lead guitar so said no but in 1999 I finally joined and since then have recorded on the albums 'Not That Innocent', Believe', Legacy', 'Hit and Run Revisited' and the latest album 'Guilty As Sin' 'as well as recording various singles along with having guest appearances on our albums by Lemmy, Phil Campbell, Eddie Clarke, Twisted Sister, Neil Murray (Whitesnake) and Ronnie James Dio. I've been touring now with Girlschool, for 20 yrs, playing headline and support gigs with various Rock artists such as Motorhead, Saxon, Alice Cooper and Dio to name but a few and playing festivals all over the world including Wacken, Hellfest, Sweden Rock, Montreal MTL Festival, Hard Rock Hell etc. At this present time I have put together a lovely bunch of women called Syteria and we are based in Yorkshire and we are about to rock this planet, so look out!
About Syteria
Yorkshire based band Syteria were formed by Jackie 'Jax' Chambers of the legendary Girlschool. Along with Argentinian siblings Julia and Pablo Calvo, completed with Steph Dawson, Syteria began to play the main stages at major UK festivals, gigs around the world and to critical acclaim from music journalists reviewing both studio and live performances.

The Syteria sound mixes elements of modern Pop/Punk energies with the more contemporary Rock anthemic chorus's, incorporating their 4 part harmonies and using the ancient Solfeggio scale of recording in 432hz instead of the standard 440hz to leave you feeling in tune with the Universe. "

Their debut album 'Rantobot' received a nomination and was short listed to the final 5 at the 'Independent Music Awards' as well as ranking highly in many on line voting polls for best band in various categories.
Syteria has no Merchandise yet.