About RazEdge
Welcome all the Musicians, poets and book lovers, thanks for your support and your compassion. As we strive to improve our Talents, I will continue to write and produce some type of publication. More Songs to come. We're always Creative and Writing looking for that first #1 Hit. After all, we must support each other as the future looks bright the Blessings come.

Here is the latest New Song on I ... read more
Linda Smith
Thank you for finding time to review my work. We try very hard to produce a quality product. Hope you enjoyed the song bank. We have more at Reverbnation.com/razedge90093 https://www.reverbnation.com/razedge90093/song/21632830-you-aint-dancin I appreciate the support and thanks again for listing. I know someone out there in the world is touched by our music. Have a great day!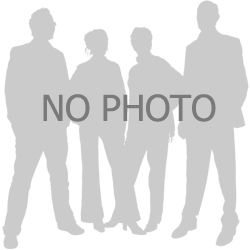 Al B Threats
If he is not busy I would have him around. Learned a lot working with him and wrote more than 10 songs with him along with some other associates. Need Help on your Project. Contact him, If its temporary you might catch him at the right time. Facebook.com/althreats
Sheila Young
In order to succeed, you must dare to dream… These are the words of this gifted singer/songwriter. Sheila Young is a woman for all seasons. One of the original members of the 70's all girl trio "The Fuzz." Sheila wrote and sang lead vocals on the group's classic R&B hit "I Love You for All Seasons", which is still one of the top most requested "oldie but goodie" slow jams on the radio. Producer and Songwriter Performing Artist Sheila Young is a Certified Artist/Songwriter/Vocalist has travelled around the world spreading love and making music since the 1970's. I am honored to be working with her writing team.
About RazEdge
Welcome all the Musicians, poets and book lovers, thanks for your support and your compassion. As we strive to improve our Talents, I will continue to write and produce some type of publication. More Songs to come. We're always Creative and Writing looking for that first #1 Hit. After all, we must support each other as the future looks bright the Blessings come.

Here is the latest New Song on ITUNES entitled "I Surrender I'm Givin In and You Should Love The Lord" Support me and get these great Inspirational song Now @
(expired link)

Visit our main page at Reverbnation Song Bank
(expired link)


RazEdge has no Merchandise yet.