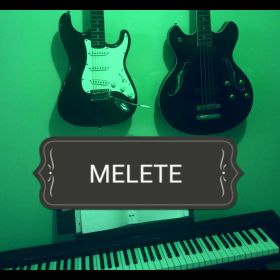 Melete
United States, Florida, JACKSONVILLE
About Melete
Melodic piano, driving bass, rock guitar, story driven lyrics, and powerful vocals with harmonies make up this progressive rock band. Currently a studio band due to a lack of players, Melete records in a home studio and mixes the music themselves. While the band members are easygoing and fun, they take their music very seriously putting forth all their effort to create something that they and others enjoy. The band was formed in Daytona Beach Florida in 2016 and hopes to release their first completed album in 2018. They have nearly completed 2 albums and will continue to write and record no matter what as it's something they just love to do.
Plays Today: 0
Total Plays: 374,460
Profile Views: 471,793
Subscribers: 1,981
Followers: 212
Melete has no Merchandise yet.
Melete has no Events yet.