NAZCA - Nibiru's Rise [w/ video here @N1M]
NAZCA - Spaceport C252
Awesome! This is real good...the tempo is perfect. Nice even mix. I love the overall direction of the song, reminded me of Black Sabbath at the start. Like Black Sabbath is jamming through the amps of Alice in Chains. I'm jaded because i love your music, but this is another shining example of your obvious talent. Although i mentioned bands i am reminded of, you don't blatantly lift from them, it is your own. Nice work!
United States, Massachusetts, Rockland
Das is gut! = Th@t is good!
Minor agony. Then even more flats in the agony. Really AWESOME TUNE. The start is catchy, then the vocals drive this song to a morbid sense of metal heaven. The guitar and Ricky tick of the drums move the listener through the cobwebs of the mental suffering induced by the bass line . This song is put together really well. Even the harmony in the vocals are beautiful like a skull on roses. Love your bands sound. This song is truly a masterpiece in the metal rehlm.
United States, Oklahoma, Lahoma
Excellent guitar tones and up front production right from the start. For me the vocals could be further up in the mix but I like the dark, heavy vibe here. Really enjoyed this. Well done guys.
This sounds good. Nice sound and good guitarsound. I like this slow kind of metal/rock. I can see many heads banging on your liveperformance. It´s a great song. I give you a five-star for your work. Keep on rocking.
Lo bueno que tiene N1M es que descubres grupos como NAZCA. La producción me gusta. Sonido cálido, creatividad. No estamos ante lo mismo de siempre, estamos ante un retorno vamos a decirlo de alguna manera al DOOM METAL de los 90. No es tan melancólico, dramático y creo que ahí está la originalidad de esta canción. Rock alternativo con pinceladas Doom. Me ha gustado. ¡seguid así chicos!
Expression as a core of a song
It is more than make the Jerichos walls fall down, it is to make angel cry and this song, I think, get it. No screams, no mordient solos, but all the feeling inside a song that shows the soul of the composer. Cartridge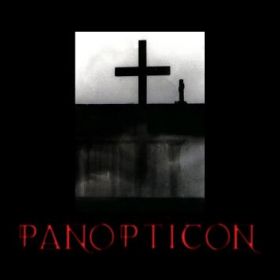 The song opens with a moody sound that launches into some great riffs and spacey vocals. They lay the beat down with a nice groove and tasty drum fills. The bridge provides a nice moody break that ties the song together. Take this trip, it won't disappoint.
United States, Arizona, Laveen
Dark, deep and progressive
This metal piece is very dark and enigmatic. The name suggests an ancient prophecy and the music renders a perfect projection of your idea. You managed to create a whole addictive universe around futuristic events that are to happen eventually, despite the blindness of the people. But could we, you awake people for these dark times to come ? And enjoying a master piece of progressive metal at the same time like this one ! From Limoges, France, happy christmas and best wishes !
Very good. I think the feel of the music was great for the song lyrics. Some B.A. Stuff. needed a little editing to make it a bit shorter and I was waiting for an amazing guitar solo, at least a short one. over all its an A-. I look forward to reviewing your next.
United States, Ohio, Columbus
I love how their is a short melodic sound in the first couple seconds then jumps right into the instrumental. The intro wasn't too long but long enough to set up the tone for the first verse. I feel like there is energy of some sort that is missing. The vocals with the beat aren't cohesive, however, as the song progresses, everything makes more sense. This reminds me of Layne Staley in a way. I really dig this track. And for being over 6 minutes, the fact you all could keep me entertained the entire time is impressive. Great artistry! Find us on Facebook at International Musician Exposure
United States, Arizona, Tucson
Grooviger eingägiger Song
Auch beim Song Nibiru's Rise liefert NAZCA wieder zu 100% ab. Wie eh und je wieder eine professionelle Produktion, gepaart mit hohem technischen Können der einzelnen Akteure. Der Song ist sehr eingängig und groovig, gekonnt wird auch hier wieder der Spannungsbogen bis zum Ende des über 6 Minuten langen Stücks aufrecht erhalten. NAZCA vereinen viele Einflüsse gekonnt zu einem eigenständigen Stil: Hippie-Mucke meets Soundgarden und ruhige Nirwana-Stücke, dazu alles gepaart mit einigen nicht zu harten Metalriffs: an own style is born!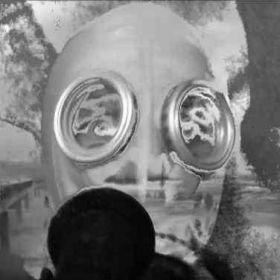 Hard Driving, Idealistic.
A very contained hard driving song with an interesting snare sound replaced with a high pitched metal sound emulating an industrial concept. It definitely defines the groove. Words are easy to understand which is always a plus. This song has a very hypnotic quality with the melody of the vocals. Once you grab the concept it's very enjoyable.
United States, Texas, Houston