Excellent! I'm a huge fan of early Pink Floyd, Black Sabbath...all the best heavy but Progressive stuff. You nail it at every turn! I'm also reminded of legendary band, Voivod, of course. This is really good stuff here! Best luck in your bright future! CHEERS
United States, Massachusetts, Rockland
Love it! Progressive metal is my shit, keep doing what youre dping cuz its working! ???????? love the guitar, drums fucking slam. Cannot wait to hear what you come up with next, keep rocking guys! Long live rock n roll!
Algo que provoca review. this song is a strictly metal piece in the highest sense of the word. everything sounds in metal style as I said everything recalls the metal genre. personally it is not my favorite genre but I can give you a musical judgment that is certainly positive because all that there must be in a metal piece in your piece is therefore complimented and continues. good job
You'll blast off into Space fueled by Metal!
Great spacey mood set by the intro, which leads into a great riff before the verse. The vocals come in to set the mood, then the riffs take over again. Nice arrangement that keeps the listener engaged. Tight drumming, great guitar tones and haunting vocals bring the listener to another plane.
United States, Arizona, Laveen
What, Slipknot and Pink Floyd had a child?
Thus has got to be the craziest mash up I've ever heard. It shouldn't work... But work it does. The vocalist is much too calm for the music, but it works. The music itself is much too busy. What with the bass and guitars fighting for attention, but it works. All the while the drummer laying down a nice bed of tasty beats for it all to rest on. Hats to NAZCA. Fresh and unique.
NAZCA has sent you a request for review...Nazca is asking, "I'm curious what you might think..." I'm curious what I'm going to be thinking... Every once in a while I like to roll myself a big fatty, lay back in my recliner, close your eyes and be transported to a subconscious realm. The only other thing needed is a track from the NAZCA album "Spaceport C252"... NAZCA has sent you a request for review...Every once in a while I like to...Wait a minute I just had an episode of NAZCA - "Amnesia"... Rock On! Did I already say that?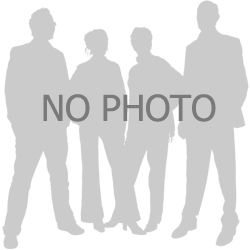 When this track started, my initial thought was that it was a Black Sabbath clone - how wrong I was. This crosses the hard rock metal boundaries with ease. Very interesting track. For me, the kickdrums should be a bit lower in the mix, but otherwise it sounds great.
I like this a lot. It's a very different piece of music and not predictable. The writing and effects at the beginning make it sound like a soundtrack to a sci fi movie. The the rhythm and vocals come in to tell the tale. Being a bassist myself, I love how you gave the bass guitar a lead line after the first set of vocals. Very cool. The vocals leave a bit to be desired. (I know we can't all be Geddy Lee. Heck, I sound like Bob Dylan with a cold!) I just think it might lend to the futuristic sound if you had a flanger or phaser going on the vocals to make it sound more robotish. All in all, this is a very well written song, nicely performed, recorded and mixed. Bravo.
United States, Alabama, Athens
Very strange but I love that Mixing style. Lot of influence in Nazca music, it's a very good travel in traditionnel psychedelic and modern rock, we feel a lot of research and a lot of work to make that. The voice is sweet and it's a good contrast with others instruments. Good good, continue. Thank you !
unexpected....absolutly out of mind !!!! a lot of progressive, heavy guitars strange rithmics beautiful bass lines....I listened with my senheisser HD600....was completely centred and sourranded by sounds that came from everywhere...thing that the title is perfect how the sounds and the twisting harmonics lines....want to listen more from you guys. it's a long time since I listened something so good!
United States, California, Venice
Amnesia by NAZCA!!! This track is a great composition & has a good production. I love the Bass line and the ear candy guitar effects. I love how the singer approaches his vocals it truly complements the song very well. The rythm guitars are very Megadeth inspired . I give this song a good 4.2 out of 5. These guys from Germany have great music to offer and share with the entire world. I highly recommend to check this band out !!!!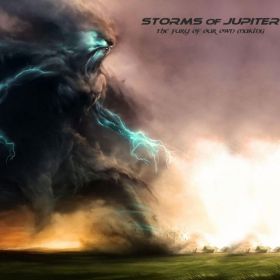 United States, Tennessee, Kingsport
The alternative Rock Metal band Nazca who come from Stuutgart Germany are a child of the Prog Rock past mixed with Black Sabbath Tony Iommi style guitar licks. Amnesia is a full on assault of the auditory senses and comes in at a lengthy seven minutes and twenty seconds. I have reviewed Nazca's music before and I definitely feel they would benefit from singing in their native tongue. The mix is a little muddy in places but the track features some decent fuzz guitar sounds and some interesting double tracked or dual guitars. If metal is your particular bag they are definitely worth checking out and there is definitely more to come from this interesting band. The track builds to a climax that leaves the listener wanting more.
United States, New York, New York
Ethereal feedback noise intro, quite killer. This tune could be a soundtrack for a horror slasher movie! Shades of blues and blacks color the background. Thumpin' bass, cool sound. Kinda slow and grungy as if on a horse drawn hearse. Foreboding vocals, sublime and melodic. Nice bridge breakdown, diggin' the feedback in the background. Wake up Freddy!
United States, North Carolina, Lake Toxaway
ein herrlich schräges Meisterwerk
Der Song hat alles, was moderne Rockmusik ausmacht. Progressivität, Schrägheit, interessante Riffs, Abwechslungsreichtum und einen dramatischen Stimmungsbogen. Ich habe schon 2 weitere Songs von NAZCA rezensiert, ich finde, dieser ist der beste von allen! Als Metalfan der härteren Gangart stechen für mich vor allem die immer wieder kommenden Heavy-Riffs positiv heraus. Der angezerrte Basssound ist super, der Sound der Snare sowieso. Einer der wenigen Bands auf N1M, die auch professionelleren Ansprüchen gerecht werden.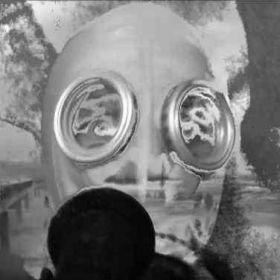 Gut, ein bisschen hart, aber gut, ich mag es, ich denke, dass die Jungs etwas tun werden, aber es ist Nischenmusik und es ist nicht leicht, durchzubrechen, aber zumindest haben sie Spaß daran. Viele Grüße.