Wow!!!!!!!!!!!!!!!!!!!!!!!!
The Empowered Woman, she moves through the world with a sense of confidence and grace. Her once reckless spirit now tempered by wisdom. Quietly, yet firmly, she speaks her truth without doubt or hesitation and the life she leads is of her own creation. She now understands what it means to live and let live. How much to ask for herself and how much to give. She has a strong, yet generous heart and the inner beauty she emanates truly sets her apart. Like the mythical Phoenix, she has risen from the ashes and soared to a new plane of existence, unfettered by the things that once that posed such resistance. Her senses now heightened, she sees everything so clearly. She hears the wind rustling through the trees; beckoning her to live the dreams she holds so dearly. She feels the softness of her hands and muses at the strength that they possess. Her needs and desires she has learned to express. She has tasted bitter and savored the sweet fruits of life, overcome adversity and pushed past heartache and strife. And the one thing she never understood, she now knows to be true, it all begins and ends with you. I am at the age when most of my life is behind me. If I tell them the facts They will feel it is all an act I say, It is so true that I attract, It is the artist in me As I try to capture the world It is the splendor of my words, It is the energy of my sparks, It is in the smile with my tears, It is in not feeling any pride, It is in not being lured by power, It is the beauty that I see, It is the hearts that I touch, It is the power of my will, It is the way I believe We people all are one Non-violence is the path, Non-judgmental be the attitude. It is the steps that I take One at a time, the move Not hurting other, spread only love That be me Many still have tried to find out What is that in me? When they try to read me But don't understand They never can know, what I am made of The strength of my soul They are unable to see Even when I show them They are unable to read I say It is the bounce of my breasts It is the silence in my pain It is warmth of my touch It is the sharpness of my eyes In the naughtiness of my look It is the coolness of my being It is the passion of my love It is the sweetness of my kisses It is in the curves of my body It is the energy of my hunger The grace of my self In the respect I command I'm a woman It is me And I walk with my head not bowed That is why I sing Of beauty of the life The glory of the people Who taught me to be happy? To share this beautiful world So to be at peace A contented woman A daughter of the world. I Love Your Drive and Your MUSIC...........DAWAN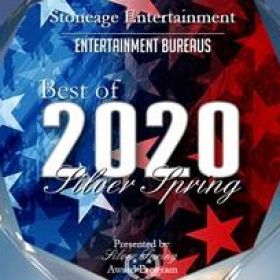 United States, Michigan, Detroit
Track sounds and takes your melodies to a blues rating,yet jazzy with a touch of neo(Soul) Well sung but can use some sax change ups when you go to a new part of the song/story. Very well thought out and good vibes!
United States, Nevada, Las Vegas
Such an amazing voice to start off with, I felt like Motown was missing another leading lady. This song has touched my heart in many different ways. Although I am not from the south it gave me a southern feeling that I've never had before. I do wish to hear more from this artist I love her work and I really enjoyed her voice
United States, California, San Francisco
Right out of the gate , , , excellent production, great arrangement, musicianship . . . Straight up I IV V stuff. Love the lead vocalists approach. Just a tad horn heavy in mix, nice harmonies, tight and in pitch! These are pros y'all, it's clear. This ain't Ms. Greene's first rodeo, fo sure! Seasoned pro. And, who doesn't want good lovin and soul food!?? Shades of Gladys!? Straight up fun here. Would like to have heard a solo or two . . . Otherwise, top marks! Was a great listen. I'm a fan!
United States, Kentucky, Bowling Green
great song keep goinnnnnnnnnnnnnnnnnnnnnnnnnnnnnnnnnnnnnnnnnnnnnnnnnnnnnnnnnnnnnnnnnnnnnnnnnnnnnnnnnnnnnnnnnnnnnnnnnnnnnnnnnnnnnnnnnnnnnnnnnnnnnnnnnnnnnnnnnnnnnnnnnnnnnnnnnnnnnnnnnnnnnnnnnnnnnnnnnnnnnnnnnnnnnnnnnnnnnnnnnnnnnnnnnnnnnnnnnnnnnnnnnnnnnnnnnnnnnnnnnnnnnnnnnnnnnnnnnnnnnnnnnnnnnnnnnnnnnnnnnnnnnnnnnnnnng.
United States, Wisconsin, Milwaukee
An honest A for Production, Originality and Performance !!! :-)
A for Production... This was fun to listen to... The groove, solid and I dig that retro Vibe... Nice arrangement. Nice supportive vocals and tracks. Very good and I really enjoyed the listen... Thanks for sharing Your Music !!! :-)
United States, Louisiana, Lake Charles
Thank you for your beautiful rock, R&B, Blues music. The number sounds very good. Go on like this. This performance was much fun to listen to and I appreciate it very much! Thank you for sharing your music.