This is a Beautiful piece of music that makes me feel like taking a partner and dancing in circles in response to the repeating circular chord progression with the chorus strings effects and the swirl of sound. I think of Delightful as in 'God takes Delight in His children as they rejoice in Him. The scriptural lyrics calling out to the listener about the Bridegroom(Jesus) waiting for the response of the Bride(the Church) as He calls out to her in these last hours of Earth time in this dispensation ushering us into the millennium . The timbre and maleness of the main vocals throughout is also the storyline when the response comes from the female vocals responding after the middle of the song.I almost imagine I would like to hear a bagpipe or some other celtic instruments to further add dimension and depth to vary the sounds coming forth in more variety.Maybe some musical breaks would be complimentary and perhaps a little solo lead instrumental. Still a very delightful piece of music making me wait to hear what comes next.
United States, Florida, Tarpon Springs
Really enjoyed the song and the message was spot on. This made me want to not only praise the Lord but to dance and worship before His Throne. Could picture saints & angels rejoicing with hands held high and voices proclaiming the goodness of Jesus Christ the King of Kings. Thanks Mulholland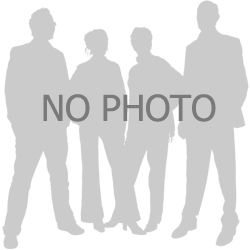 United States, Virginia, Suffolk
Very nice sounding instruments and great catchy tune! The vocals are also very strong but need more clarity and tightness. The words are very hard to understand in a lot of the song.The overall sound of the song is nice. And the message is very uplifting indeed. Thank you so much for sharing your song with us and please continue in your ministry as the Lord leads. God Bless You in your ministry. May you continue to make songs that give God all of the Praise, Honor, and the Glory!
United States, Louisiana, Morgan City