Dawan just loves this music!!!!!!!!!!!!!!!!!!!!!!!!!!!!!!!!!
well the music is still crispy brother and for a long time i have been listening to your songs and your style is enchanting and drawing. It's great to deal with people that just absolutely help your visions come through, right now clearly you have that winning team keep up the good work partner and make more good music for us to check out we need more fresh new soul and character.................M.C.S DAWAN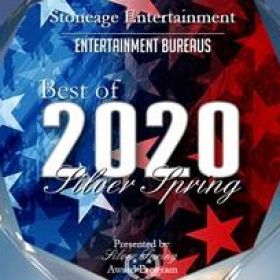 United States, Michigan, Detroit
Wow....awesome tune...much respect..keep the universal language of music alive...so many are polluting true music with out it having a purpose... Music speakes...keep it going...i love really artist and true gifts
United States, Virginia, chesapeake
keep it coming to love the sound most def got the group over here jumping where can i find the record at online out side of here so i can share on plalist on youtube and facebook music group.
United States, Tennessee, Memphis
Nice First of all the beat is hot and the intro is very invitational. The hook is catchy and nice, and the lyrics are pretty good. Overall I see greatness in this song. It has potential to top the charts. Keep it up! First of all the beat is hot and the intro is very invitational. The hook is catchy and nice, and the lyrics are pretty good. Overall I see greatness in this song and it has potential to make it big time.
United States, Texas, Dallas
Let's Get Funky with this Hot Funk track. I grew up listening to Funk and Playing it. It is very refreshing to hear some good old smelly Funk. I feel a little sad because I play horns, and I would have loved to have played some funky horn licks on it. KEEP GOING STRONG. BLESSINGS
United States, Virginia, Virginia Beach
This one is definitely funky! Besides the characteristic and always sweet Duceman voice, it has the ruff "barbwire" guitar, synths from the 80:th, it has jazz, and it has the spunky and metallic slap sound from the bass! Not to much of anything, just a perfect balance of FUNK!! Good work man!!
 This makes me feel good riding in my car on a hot summer day while the top dropped playing it real loud nice flow to it nice beat lyrics sound fire on this track i will be playing this one for real
United States, Michigan, LINCOLN PARK MICHIGAN&TOLEDO OHIO
That's what I'm talkin' about. All the makings of that Old School Charm. OH Yeah, it's Funky ! This is a perfect example of what the genre of funk is all about . All the elements are there. Good supportive parts and backing vocals. Thanks for sharing your music .
United States, Louisiana, Lake Charles
We can dig this song. This song is better then all your other songs. You have amazing talent and the old school vibe you kicking off is perfect. When we see your name we have to take it to our grandmother to listen because for some reason she fell inlove with your music. So we know you have what it takes. Keep pushing and doing your thing man you have what it takes to make it to far.
United States, Texas, Dallas
Yeah like this everything you'd expect for a funky tune, slap bass, fat rhythm and wah guitar. I just think the vocals are too high in the mix, and the synth part is a bit overpowering too but definitely a tune
Getting Real Funky tonight
Like it. The music production is kickn. It seem to be very dance able. I hope you are getting some college airplay. The college students will pick this up. The vocal arraignment is good as well. I think this one will go places. You just got to get it in the right hands. Good job Duceman.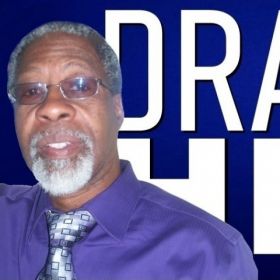 United States, Texas, Texas City
I really like the concept of the song but it's lacking that overall touch. It sounds like heavy metal music over funk. I really think you should speed the lyrics up so it gets people moving.
I like the song instrumental and everything. But the only problem i am having is the mixing and mastering. I'm not if this was recorded live or not. In the end the song is dope love the old school vibe, only thing i would say is record it in a studio and get a good engineer to mix it down. Hope to hear more of your music in the future.
Canada, Ontario, Mississauga
Yr right it's not the norm
Thank you for asking me to review your funky track. I enjoyed listening to it and like the different instruments in this track in particular. A nice composition I wish you all the best with it
United Kingdom, Nottingham