This makes me feel good riding in my car on a hot summer day while the top dropped playing it real loud nice flow to it nice beat lyrics sound fire on this track i will be playing this one for real
United States, Michigan, LINCOLN PARK MICHIGAN&TOLEDO OHIO
Nice and smooth R&B love it..Takes you back in the days when music was the thing...Soulful and sweet. This is the kind of music I love to listen to. Make sure you check him out on Number 1 Music. Be Blessed
United States, Michigan, Clinton township
Serious potential musically on point...would like to see the vocals match the level of the music with the mix...I here some rick james imfluence just need to mix vocals more...but your on track..
United States, Washington, Seattle
I'm The One by Duceman os smooth, with charming lyrics that ladies like. A nice guy and his girl on the beach kind of song, walking as the Sun goes down. The feel of the song brought back 80s memories of groups like the Montclairs and Robert Winters.
United States, Georgia, Macon
I like the song and the lyrics a lot. As usual, the performance is quite tight. The mix however presents a bunch of issues. The bass and drums are kinda thin sounding... reminds me of what was coming out back in the 1980's mid-tempo groove era, but current technology has taken us past those early electronica limitations. The effects on the backing vocals cause the words to get lost. The song is well writteen, well performed and nicely produced, but I'd give the mix another pass.
United States, Massachusetts, Cape Cod
Dope song ever don't ever stop chasing your dreams because you can make your dreams cone true and mostly important believe in your self cos one day is one day. Hope you gonna keep doing your thing and you will never give up
South Africa, East London
as always you have done it again the best songs truly flow from your page and i really enjoy your music always and you have a strong attraction of attention while you deliver your songs to us you pick and choose the best ones to put on the list and thats one of the reasons that you are the best at presenting new music to your audience this is also great marketing on your part you are truly one of the best independent artists today.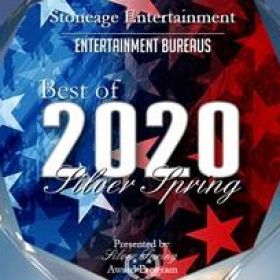 United States, Michigan, Detroit
I like the voice and music, the only problem, is your mic has to much reverb on it. i would resing it and record the vocals on it or just take out the reverb on it. But the i like the song the music.
United States, California, oakland
I like that beat bro and your flow sounded like Twista. We got alot in common. Collabs go be done bro fasure. You got a style that I can get hip to and a flow that I can relate to. Fasure we gotta get something popping. We gotta take over the charts bro. Not just me but my boys to bro. I feel we can all vibe with each other. They got some fire and you got some fire so we gotta get something done. Keep it up bro. I like what your doing
United States, Ohio, Youngstown
This is a very groovy and funky type song it reminds me of Curtis Mayfield I like the music well composed and well put together this is what music today should sound like very creative and unique keep on jamming And making great music if you have more songs like this I would like to hear hope this been helpful have a blessed day and may God bless you in all that you go to do.
United States, California, Every Where
Do your thing  Doing your thing Do your thing I c u keep it up the struggle is real check out my stuff maybe we can work someday Send me some more your stuff if possible I would like to hear a little more but keep grinding don't stop it will pay off oneday
United States, New Jersey, Newark
Well you you can guess I like most of music. It is always so very well put together with all the essentials for a hit after hit. The bass pattern throughout this track was on point. People just don't know how important the bass is to a song! Great lyrics, very well blended background vocals as well, with a catchy hook. With all that said I'm still waiting for that "HIT" its right there! Keep me coming!!! -Chandler-
United States, Florida, Jacksonville
Not bad but needs a lil tweeking
Is not bad. Your voice is covering up the music. But it might be because I'm listening through a cell phone. But I do like the arrangement just watch your breathing. Seems like some time you was out of breath or try to catch your breath for the next phrase.but I can tell you put thought in to it
United States, Alabama, BIRMINGHAM
First of all the beat is hot and the intro is very invitational. The hook is catchy and nice, and the lyrics are pretty good. Overall I see greatness in this song. It has potential to top the charts. Keep it up! First of all the beat is hot and the intro is very invitational. The hook is catchy and nice, and the lyrics are pretty good. Overall I see greatness in this song. It has potential to top the charts.
United States, Texas, Dallas
I like the concept of the song .The beat is pretty Liv.The hook is catchy you on topic through the whole song and thats very important.Wen i listen to songs i pay more attention to wat the artist is saying and your lyrics on point!It has potential
United States, Texas, Houston