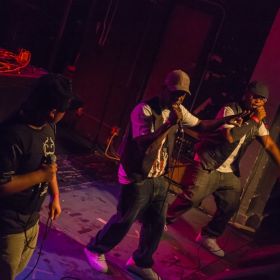 Diamond Z The U Digsta- born Marcus Zeigler on September 11 in Chicago,IL. The youngest of 4 children, he was born and raised in what was considered the worst public housing development in the United States, the Cabrini Green Housing Projects.
He was a member of the Black Gangster Disciples street gang, and its the experiences of running with the gang, that inspires the lyrics of his music.After a... read more
Cooperage

United States, Wisconsin, Milwaukee , 822 S Water St, 53204

Cooperage proudly presents Diamond Z The U Digsta Hip Hop Recording Artist with Incompatible Muzik Records live Friday March 20, 2020 debuting his new album Now N Then featuring R & B Sensation Voice Musiq.