About Billionaire Eventually Media Group
With a vision to revolutionize and recreate the music industry and business as a whole, Jarrod Dixon created Billionaire Eventually Music Group. Billionaire Eventually Music Group is the brainchild of Mr. Jarrod Dixon and was originally launched under the name J. Dixon Entertainment in 2006.  After much time, thought, and consideration Jarrod changed the name of the company to match his vision and ... read more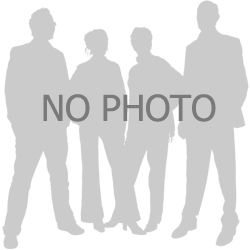 SwiftWerx
Custom acoustic/eletronic drum and percussion performance, Sample re-creation, and Midi Programming, Production and recording *************************************************************************************************** With over 20 years in the entertainment business and a vast knowledge of music technology, we offer premium services for all of your recording and production needs. We have done work with artist and companies such as Bootsy Collins, Smackola, DIRTYWORMZ, Kalu James, Graham Wilkinson, Matt Smith, Nike, Naughty by Nature, Tech n9ne, Strange Music, LZ Love, Law Offices of Charles Medaris, Fatso Records, D.J. Cut Creator, Eric Telford Collective and more. Let us help make your next project something special
About Billionaire Eventually Media Group
With a vision to revolutionize and recreate the music industry and business as a whole, Jarrod Dixon created Billionaire Eventually Music Group. Billionaire Eventually Music Group is the brainchild of Mr. Jarrod Dixon and was originally launched under the name J. Dixon Entertainment in 2006.  After much time, thought, and consideration Jarrod changed the name of the company to match his vision and goal. He has followed the basic plan laid before him and at the same time added his stamp and way of doing business to it. 

Billionaire Eventually Music Group or BEMG for short is founded upon Christian principles, values and morals.  We are a company that prides itself on setting and maintain a Standard of Excellence and of Integrity in everything that we do.  The relationships that our founder, Mr. Dixon, has formed and established in the entertainment industry and his core values are built and maintained based upon these same principles.   BEMG and its staff all share the same work ethic and dedication to making BEMG 'A Force to Be Reckoned' with in the industry and The Standard for the way business & artists' careers are handled and developed.

BEMG has set itself apart from others by the way it does business and recruits new talent.  We do not want the typical or normal, we pride ourselves on bringing you the Atypical & Abnormal talent; one might refer to them as 'The Underdog'.  BEMG's focus is not to just entertain, but to educate and uplift spirits in the process.  Music, in any form, is used as an up lifter, voice for self-expression, and a way to distribute a positive message.  Each artist that is signed, affiliated, and / or associated with BEMG embodies these qualities as well as shares the vision of Mr. Dixon.

Through the creation of The Klergy Austin and partnerships formed with X-14 Productions, Swiftwerx Productions, Sweetz-N-Beatz Entertainment, & Armored Truck Music, BEMG has built a World-Class & High Quality Production Services team. Mr. Dixon has also networked with artists such as Legendary Houston Rapper (expired link)., West Coast Legend Kokane, DJ Fahrenheit (DJ for Young Jeezy), DJ Young Cee (Shade45), DJ Erik B (DJ for DJ Fahrenheit's Label), Houston Legend OG Ron C (Founder of Chopstars), Slim K (Chopstars), GO DJ Fire (Go DJ Network), GO DJ LL (Official Label DJ & Member of GO DJ's), and many, many more. These partnerships have helped to establish the BEMG brand and create a following and building of a solid fan base.

Mr. Dixon truly believes in finding his own path and/or taking the one less traveled. Mr. Dixon once said, "In order to be remembered in history, one must do something historical!" That's why our Company Motto is: "At Billionaire Eventually Music Group, We're creating our own lane!"
Billionaire Eventually Media Group has no Merchandise yet.