Antti Hernesniemi
Finland, Espoo
About Antti Hernesniemi
My name is Antti Samuli Hernesniemi (born 1950). I am a Finnish composer-pianist. My music is based for a part on classical art music tradition and on contemporary new art music as well as on jazz and folk music but much on my own instinctive creative work at piano. I started to compose in teens in 1960's. Being a medical doctor (grad. 1978) and Dr. Med. Sc.(grad. 1999) I started to create music ... read more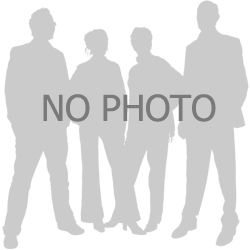 Marcin Malinowski
Marcin Malinowski is a talented jazz pianist and composer. His musician skills are so valuable in making score orthographics to my compositions.
Markku Veijonsuo
Musician, producer and director of Varistoteles Studios, Vantaa, Finland. Audio engineer of very high quality.
About Antti Hernesniemi
My name is Antti Samuli Hernesniemi (born 1950). I am a Finnish composer-pianist. My music is based for a part on classical art music tradition and on contemporary new art music as well as on jazz and folk music but much on my own instinctive creative work at piano. I started to compose in teens in 1960's. Being a medical doctor (grad. 1978) and Dr. Med. Sc.(grad. 1999) I started to create music not only in small forms as I was used to do - songs, little piano pieces - but in large forms too. It was the time of my early musicology studies at the University of Helsinki since 2002 which I continued at the Åbo Academy University in Turku in 2010. There I made my MA in musicology. My first CD "Compositions 1 – Sävellyksiä 1" with its two piano works "Mies soittaa rannalla" - "Man playing on the shore" - and "Runoelma" -"Poem" - and the music for the choreographic play "Nouseva muoto" -"Ascending form" - are all results of a artistically strong and creative time. My first CD single Compositions 2 with Bachette and Symphony 68001 was published in 2012. My new CD has the name Bridge / Silta (2017). It is published by MSR Classics. Please see review by Colin Clarke (a photo on this site). - Antti.
Plays Today: 42
Total Plays: 447,667
Profile Views: 563,001
Antti Hernesniemi has no Events yet.