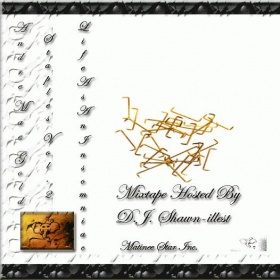 Hip-Hop/Rap Artist and Producer What's up y'all. I'm making positive music that still people can relate to in everyday life. Please support the new crunch time movement if you like what you hear so far and i will try not to disappoint. Please follow me on Twitter @AndreMaeGold or add me on Facebook Andre Mae Gold. Thanks For the support.
The Bowery Electric

United States, New York, New York, 327 Bowery, New York , 10003

What's up! I am performing at the Bowery Electric music venue in Manhattan on 7/15! There's a bar for drinks, a lit DJ, and tickets are first come, first serve as for I only have a limited amount left. How many tickets would you like me to hold aside for you?