El único que puede renovar, o mejor darnos un espíritu nuevo y un corazón nuevo, es el propio autor de la vida cuyo nombre original dado en su lengua de KeNAAN Canaán Isaías 19:18 es este: IEVE-יהוה con todo eso, es bueno escuchar canciones edificantes, siga así. RAE'MIM
I really enjoyed the introduction and thought lead into the song very well. Very inspirational lyrics and beautiful voice. I was totally amazed with your music. A+ song and will be sharing it as well. much love and hope for your career. Profit
United States, Arkansas, Mountain Home
I REALY LOVE IT ! AND IMA REAL PERSON ALSO LOL , AND THIS REALY THE 1SR IVE EVER WROTE A REVEIW ON HERE AN I BEEN ON HERE FOR MORE THAN 7 YEARS , BUT I HERD THIS SONG AN IM IN LOVE AN FEEL IT REAL DEEP. ALSO ID LOVE TO COLLAB WITH YOU , YOUR VOICE IS AMAZING AND THE WORLD NEEDS TO HAVE IT TO SAVE THIS WORLD.. FOR REAL PLEASE CONTACT ME MUCH LOVE TO YOU AN HOPE TO HERE FROM YOU SOON.. IM VERY SPIRITUAL AND CANT WAIT TO BUILD WITH YOU AND SHARE WITH YOU SOME MY INSIGHT AN WISDOM I GAINED ON MY JOURNEY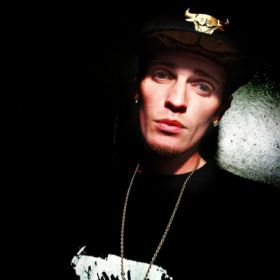 United States, North Carolina, Hampstead
A Great Tune! Well Written and Produced -Tells a nice Story and Your voices Are Angellic!-I Can Hear Some of the Pain And longing!-Hard to Do With Music Being So Competitive and most Music Only being Made For $$$$$$$$$$$$$$$-Thanx for Giving me the Honor of hearing your Heart and Soul!!-Keep Em Coming!!-Morgan
This is unique, reminds me of country slash trap meets soundtrack. The words are inspiring while the music speaks to a somber frequency for the soul. I could hear this on the radio. You sound great and articulate. I actually could playlist this song. Stay active family and healthy.
United States, California, Los Angeles
I like the production sound. I can feel the heart in this showing you put in some dedicated work. I like the originality and the positive message of this track!!! beautiful voice!!!! Sounds like the studio vibe was chill I could sit back to this one and zone out!!!!! More artist should study the roots of their culture of art more to be better at their own art. Keep up the good work and stay in the lab creating new material to stay fresh and on your toes. Peace!
United States, South Carolina, Rock Hill
So when ever you can take some time from your busy schedule let me know and we can talk about Gustavo and hopefully what I tell you it will help you with him he is a good kid I wish he was mine too but he is not. So I dont want to step out of line of what our beliefs are and how to raise him but sometimes the mistakes we make what we believe in and it could effective short and long term enjoy the rest of the day and your evening. Take care
United States, New York, Middle village
My thoughts on RENEWED...
First, let me say the title "Renewed" is as good as it gets!! The guitar intro is very subtle and powerful - superb! Softly the listener is presented with the bright lead vocals. The other instruments join in and the song carries you into some beautiful places. The words are simple yet pure - straight from the heart! This song invites you to join in worship and adoration of the One Who loves us more than words or music can express. BEAUTIFUL! The words: Here I am... I don't know what I would do without You - says it all. The dynamics are awesome - soft to intense and then back down for a short prayer and then back up makes the song fun to listen to and all that more powerful... great ideas in this arrangement. A nice guitar or instrument following the vocals on the way out would have made this song even better, but as it is - this song is amazing. I do think more voices going out at the end - with some guys and gals joining in would have take it up even higher. That being said - this song is truly inspiring. Thank you for sharing this beautiful and wonderful song of praise and worship to God. Love it!!! fool4christ / Michael D'Aigle
United States, Michigan, Flushing
I enjoyed this song it has a nice feeling of yearning for a better world. It produced a feeling of calm in me. Gently pulses along with a great feeling if simplicity. A nice easy listening song with great vocals!
United Kingdom, Oxford, England
Rebeli sings gratitude to the One
Nice devotional feeling, harmonizing vocals, glorifying the Divine! I liked the production of this song, pop beat, synthesized keys, deep bass. Slow dance to this heart moving call to the One Who lives all beings!
United States, Massachusetts, Greenfield
good evening I just got the review on your song I really love the song the song is really unique love the lyrics the vocals the music well put together it's a very spiritual song and very unique and different well composed. Continue to make great music keep on inspiring others like you did me and never stop creating hope you having a wonderful week so far thank you so much again for sharing continue stay creative and keep on writing singing great music God bless peace...
United States, California, Every Where
bella voce e bella canzone di livello con belle sonorità' anche buon arrangiamento professionale belle le due voci peccato che si ripetono sempre le stesse frasi musicali con un inciso diverso questa canzone sarebbe perfetta
I have done a lot of traveling and expect to do more traveling and this song would go nicely in my playlist. The melancholy state that it puts me in will be an addition to my "fearless collection". Thank you for taking the time to complete this wonderful song.
United States, Minnesota, Rochester
MANN MA YO VOICE JUS POURED SO MUKH ENERGY INTO MY BODY SALUTE U N UPLIFT U MYQUEEN IN JESUS NAME YAMEN LAST WHOM REMINDS FIRST HIZ HOLY ONE DANIEL KING OF KINGZ N MANY MANY KINGDOMZ LET GO I.G REALNIGGASALUTE_DISCODANNY CEO_DISCODANNY
????WOULD LUV TO MEET U U EVERIN MY CITY HOUSTON LOOK ME UP I GOT PROMOTERS THAT WOULD LYV TO HAVE U ON THEIR SHOWCASE REALNIGGASALUTE RECORDS LABEL THE LASTBOYY BOYYDEC13TH REALONE N I AINT WAITING ON ALL MAJOR STREAMING PLATFORMS YOUTUBE CUPID FEAT DISCODANNY
United States, Texas, Houston
I listened to it several times. I enjoyed it alot. I don't hear alot of Christian pop so it was new for me. It definitely set a wonderful tone for praise and worship. But also it had a chill vibe that you could bump in your car when you are reflecting on life. The only thing I would add would be a bridge .You could maybe lower the sounds and do a vocal bridge , than build it back up at the very end. It would really add a nice contrast to the song. I also enjoyed the little subtle add libs you put in like I am grateful etc. That was cool. Much love.
United States, California, Richmond